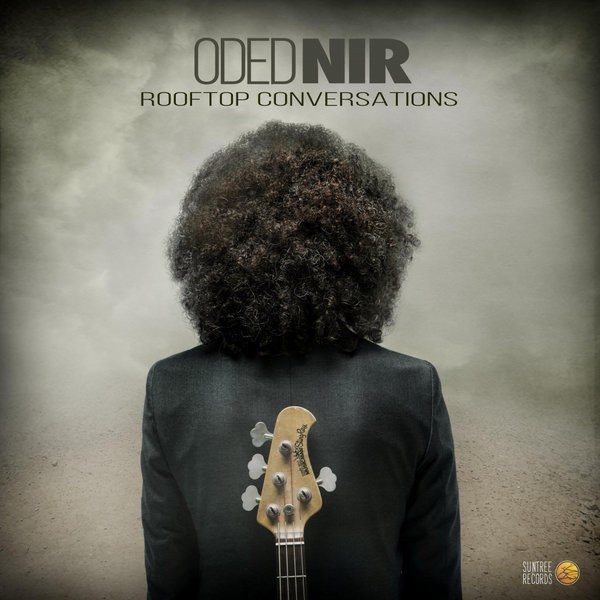 April 26, 2019
Oded Nir
Suntree Records
Suntree Records is proud to present
Rooftop Conversations Album by Oded Nir
It's been 9 years since Oded Nir's acclaimed debut LP 'Midnight Snacker' was released on Suntree Records and now the much-loved bassist and multi-instrumentalist is ready to unleash his stellar new album project, 'Rooftop Conversations'.
Offering a stunning soundtrack that cross-pollinates all the musical styles Oded loves, 'Rooftop Conversations' is a story made up of opulent soulful and Deep House grooves, classy Jazz, Blues, Funk, and dreamy downtempo gems.
Alongside collaborations on his current singles 'Amsterdam Nights' featuring Sax player Cece Noir, and the album title track with world famous Jazz trumpet star Saskia Laroo, 'Rooftop Conversations' features a brilliant line-up of vocalists and musicians. Dutch singer Kirsten Berkx (The Voice of Holland 2017) lends her sultry tones to 'App Time', US vocalist Chappell lights up 'Again & Again' with his smooth touch, US Jazz Scat man and pianist Warren Byrd causes a funky storm on 'That's The Scat' and regular cohort MC King Dread James brings his distinct Dub vocal magic on the 'Power Of The Hair'. Add to the mix a selection of brilliant instrumentals by Oded, from the irresistible Blues jam 'TLV Blues' to the deliciously haunting 'Northern Dream' and more, 'Rooftop Conversations' is a testament to the talent of this gifted and versatile producer.
'With Rooftop Conversations, it was important in my eyes to blend all my current musical styles into one album and to experiment and create a body of work that represents me as a musician today. Where 'Midnight Snacker' was more Trip Hop, dark and melancholic, 'Rooftop Conversations' comes with a happier vibe with lots of funk to feel good.' – Oded Nir