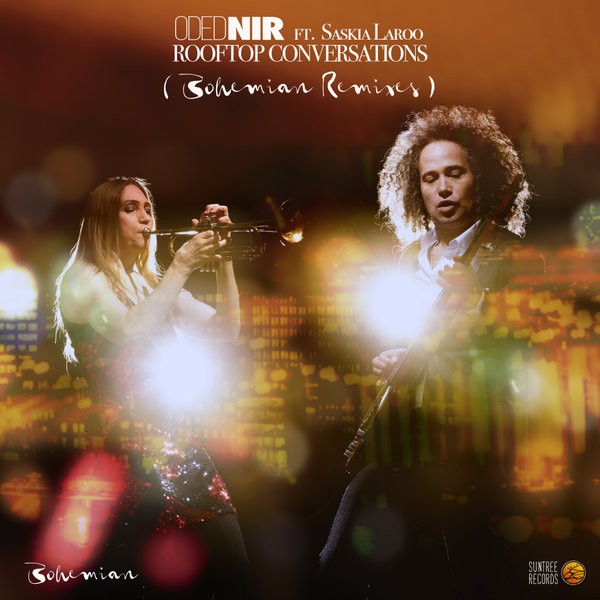 September 18, 2020
Oded Nir, Saskia Laroo, Bohemian
Suntree Records
Suntree Records is proud to present: Oded Nir Ft. Saskia Laroo – Rooftop Conversations (Bohemian Remixes)
Summer is still in the air and it's the perfect time for the release of Oded Nir's 8th single out of his second solo LP '(Rooftop Conversations, released in 2019).
Oded's Chilled/Jazz house original tune, featuring legendary trumpet Jazz Dutch artist Saskia Laroo, centers around a lush, mellow groove, Oded's infectious bass hook, warm jazzy pads and truly magical trumpet performance from Saskia. This time the tune gets a hot Balearic touch from the new Amsterdam – Ibiza duo, Bohemian!
The Ibiza based duo, Bohemian AKA Bas White & Thomas Wessels, are dedicated to the chillout, sexy Balearic sound of the island. Bas and Thomas deliver two outstanding remixes that will definitely remain in your playlists throughout the year.
Both Bohemian & Bohemian Balcony edits are filled with mysterious downtempo vibes that will inject some proper magic moments into your day.
Not ready for the summer of 2020 to end? Let the Bohemian Remixes heat up your days and nights, and float away on the soft tunes of Oded Nir and Saskia Laroo.
Enjoy the flow and hold on to that sweet taste of summer for just a bit longer.